Subscription Boxes
Leave the meal planning to us. With weekly or monthly subscription boxes, you get new and exciting dishes from Vancouver's top caterer.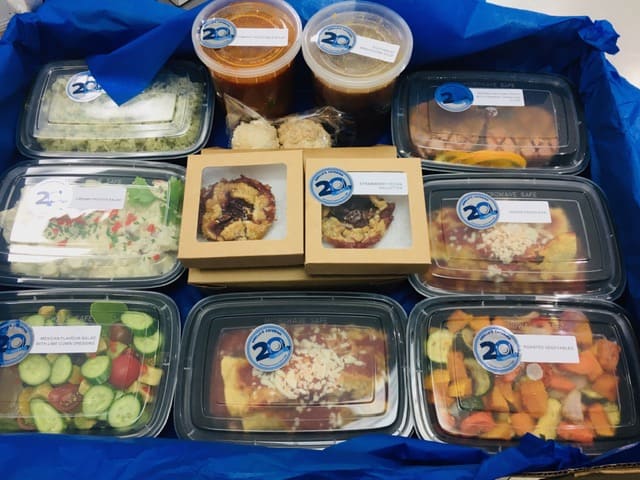 A delightful culinary surprise, every week.
This is not your average meal kit subscription. You don't have to plan your meals. You don't have to go out or pick-up. You don't have to cook a thing!
Each week, our chefs at Emelle's thoughtfully prepare new, delicious, ready-to-eat meals to be packed into your subscription box and delivered to your door. You'll get to try our newest creations and our tried and true guest favourites. Allergies and dietary restrictions? No problem, we're experts at catering to you!
Subscription Options
We customize each box based on your budget. 
Mini
$50/box
1 x Soup
2 x Salad
2 x Entree
2 x Dessert
Small
$75/box
2 x Soup
3 x Salad
3 x Entree
2 x Dessert
Medium
$100/box
3 x Soup
4 x Salad
4 x Entree
4 x Dessert
Large
$150/box
4 x Soup
6 x Salad
6 x Entree
4 x Dessert
Extra Large
$200+/box
5 x Soup
8 x Salad
8 x Entree
6 x Dessert
"Emelle's to the rescue."
"With absolute delight, I answered my door to see a stack of boxes packed to the brim. I wanted to rush out and give them a hug! With mask and gloves on, Nicole & I air hugged from a safe distance…
It has been so hard to decide where to go, what to do in these times to feed my family. So many of us have been creatively cooking out of the pantry. Yes, it's a joy & blessing to be able to do that… but to open the fridge to fresh options – it seems to be a luxury!
I asked Emelle's to throw in some yummy treats. Those, we blew through in the first day. Emelle's truly does delight with Ease & Grace."
Kalina D. (Facebook Review)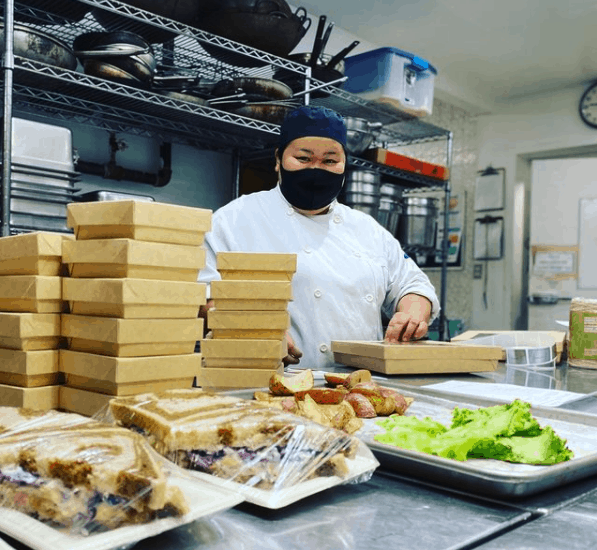 I want my meals made for me!
Perfect, let's get your subscription set up.
Please complete this form and a member of our team will call you to complete your subscription profile.
Vancouver Westside Kitchen 
177 W. 7th Ave
Vancouver, BC, V5Y 1L8
Hours: 
Monday – Friday, 7am-3pm
Phone: 604-875-6551
—
Gibsons Public Market Bistro
473 Gower Point Rd.
Gibsons, BC V0N 1V0
Hours: 
Wednesday – Sunday, 10am – 5pm
Phone: 604-886-8814
Contact 
Phone: 604-875-6551
Fax: 604-875-6556
Email: info@emelles.com
—
Catering Kitchen & Tasting Room
177 W. 7th Ave
Vancouver, BC V5Y 1L8
—
Office Hours: 
Monday to Friday
8am – 4pm
Nicole's Newsletter
If you know Emelle's, you know Nicole! She is always in the know, taking care of the details, and making you smile. Sign up to have your day brightened and stay connected with the latest in catering, events, menus, and special offers.